Dealing with asbestos in Preston since 1975
Our friendly team based in the North West is committed to your asbestos removal project. We follow all the regulations to ensure our Preston-based customers stay safe from harmful asbestos exposure.
On top of our asbestos removal services, we also provide an asbestos survey and remediation service for clients throughout Preston and beyond, meaning we can identify asbestos on your property and address the cause before it becomes an issue.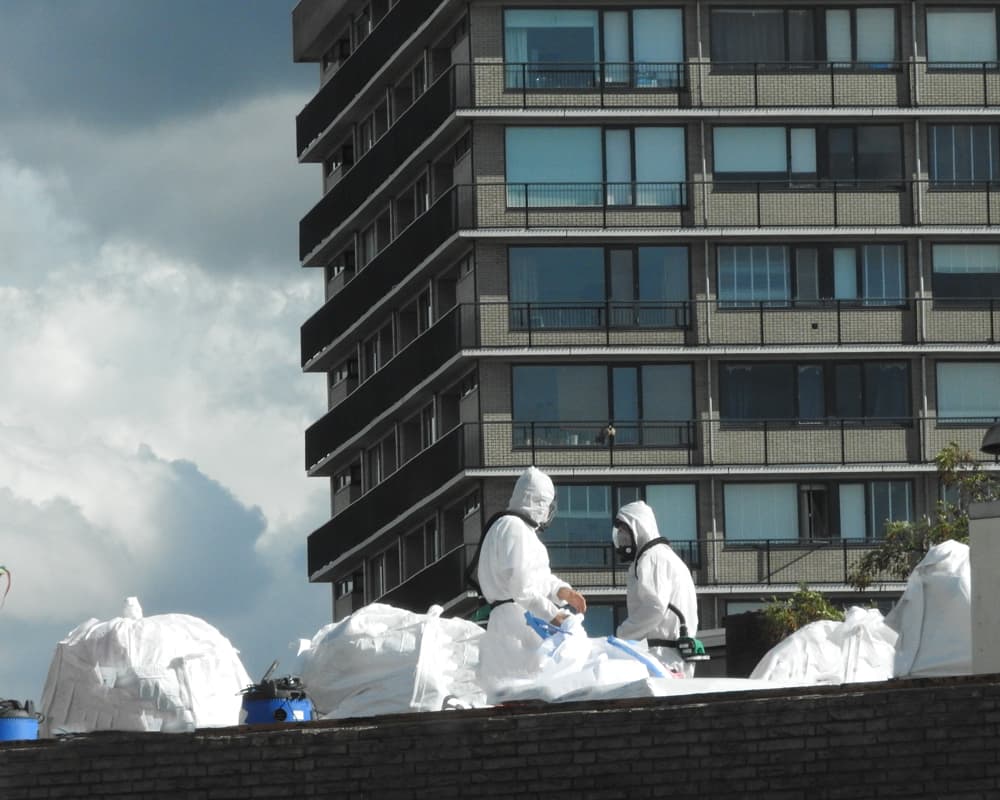 Our asbestos services include:
We offer a range of services in asbestos removal in Bolton, making us a perfect fit for both domestic and industrial projects. Take a look at our services below. 
Identification, collection, dismantling, and disposal of asbestos in garages, soffits, verges, etc. on domestic and industrial properties.
Asbestos removal from cement products using our own licenced Waste Transfer Station
If you would like more information on our variety of asbestos removal properties in Preston, be sure to contact a member of our highly skilled team today to discuss your needs, requirements, and costs.
Trustworthy asbestos removal in Preston
Our team of professionals from across Preston and the North West have years of experience in carefully removing asbestos containing materials from clients' homes, commercial properties, and industrial buildings in and around Preston.
We are diligent in following the highest standards of asbestos removal laid out by accreditors and regulators in the industry. But don't take our word for it, just check out some of our clients' stories now.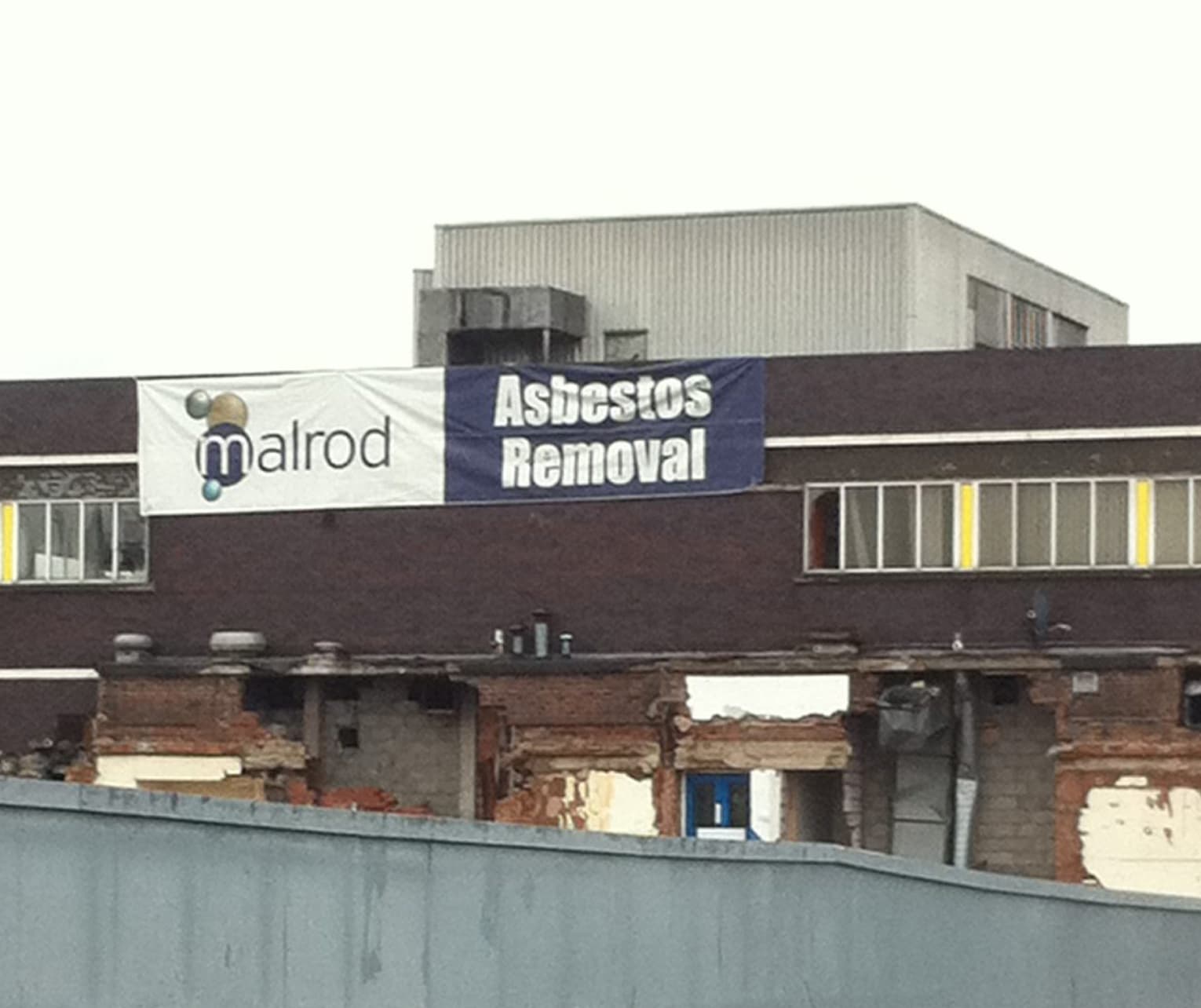 Take a look at what our customers have to say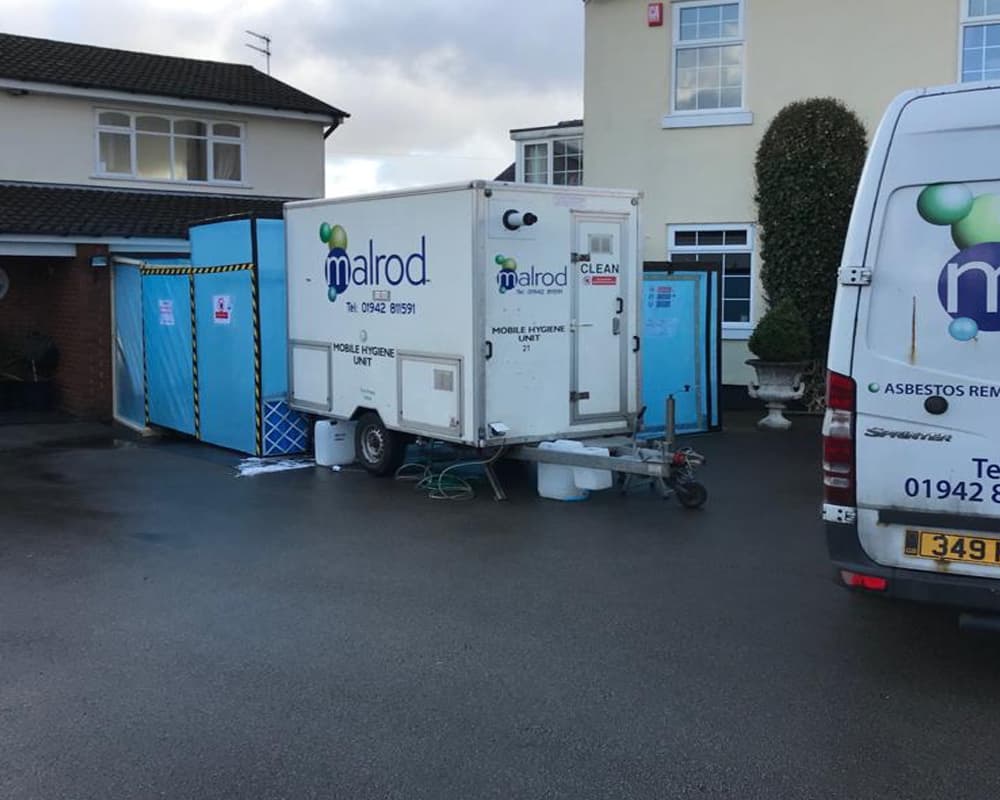 "I recently asked Malrod to remove an Asbestos roof. They were flexible about start date which was great because my scaffolding contractor was a week late. The guys who carried out the work were friendly and worked to 7pm on the final day to get the job done."

Mangesh
"Excellent service, the guys that removed my asbestos was polite, chatty & very helpful, thank you so much, very much appreciated. Would highly recommend"

Karen Summers
"I recently asked Malrod to remove an Asbestos roof. They were flexible about start date which was great because my scaffolding contractor was a week late. The guys who carried out the work were friendly and worked to 7pm on the final day to get the job done."

Will Perrott